Last night was very productive. :) Well, only because my dad kind of disconnected my internet early so I had nothing else to do but icon things.

HEY NEW LAYOUT. It's from my closet. ;D
kurabu
kurabu
kurabu
kurabu

Content:
01 - Nakayama Yuma (lol, got lost in the batch XD)
04 - Neopets
45 - Hey! Say! JUMP

(friends-only banners)
01 - Tada, Kimi wo Aishiteru
01 - Miura Haruma
04 - Hey! Say! JUMP







COMMENTS ARE MY BRAND OF HEROINE ;)
CREDIT IS PRETTY NICE
NONE ARE BASES
DON'T HOTLINK
♥♥♥


1
2
3
4
5
6
7
8
9
10
11
12
13
14
15
16
17
18
19
20
21
22
23
24
25
26
27
28
29
30
31
32
33
34
35
36
37
38
39
40
41
42
43
44
45
46
47
48
49
50


Credits:
-
futarikiri for Dream Boys pamphlet scans
- HappyTown for Wink Up 0809 scans



BANNERS:
- Credit would be nice. Either right below the banner or just a link in your userinfo. ♥
- Absolutely DO NOT claim as your own.
- NO hotlinking. Upload to another imagehost such as: imageshack.us, photobucket, tinypic, etc.



01


02


03


04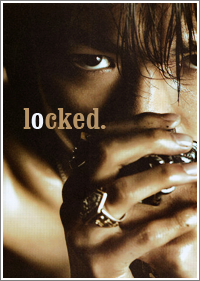 05-06


Affiliates:

soryaaa
susuyo
chiharu_testing